by Sofia GiI-Clavel
Every year, the Latin American Student Society of TU Delft (LATITUD) organizes the "Latin American Researchers Day". Two Latin American countries are hosted during this event, meaning that TU Delft master students from those nationalities get to organize the event. They invite TU Delft researchers from those countries to give talks, as well as the ambassadors from those countries in the Netherlands to be among the audience. Of course, everyone is welcome to attend the event, which is in English.
This year, 2023, the invited countries were Colombia and Mexico. Therefore, I had the opportunity to present my work "Farmers' Adaptation to Climate Change: a Natural Language Processing Systematic Review". This work aims to give insights into farmers' drivers to adapt to climate change in different regions. It does so by deriving a database from peer-reviewed articles using Natural Language Processing. This database is later analyzed using generalized linear models. While this is a work in progress, preliminary results show that farmers' drivers of adaptation vary around the world. For example, compared to studies written about African farmers, studies about Latin American farmers are more likely to refer to Farmers' Age, Access to Technology, and Farmer's Skills as factors associated with climate change adaptation. These results are important, as they can help policymakers tailor better policies aimed at helping farmers tackle the adverse effects of climate change. As such, based on this example, in Latin America, policies should focus on leveraging farmers' skills and providing access to technology while accounting for farmers' age (i.e., imparting more help when farmers are older).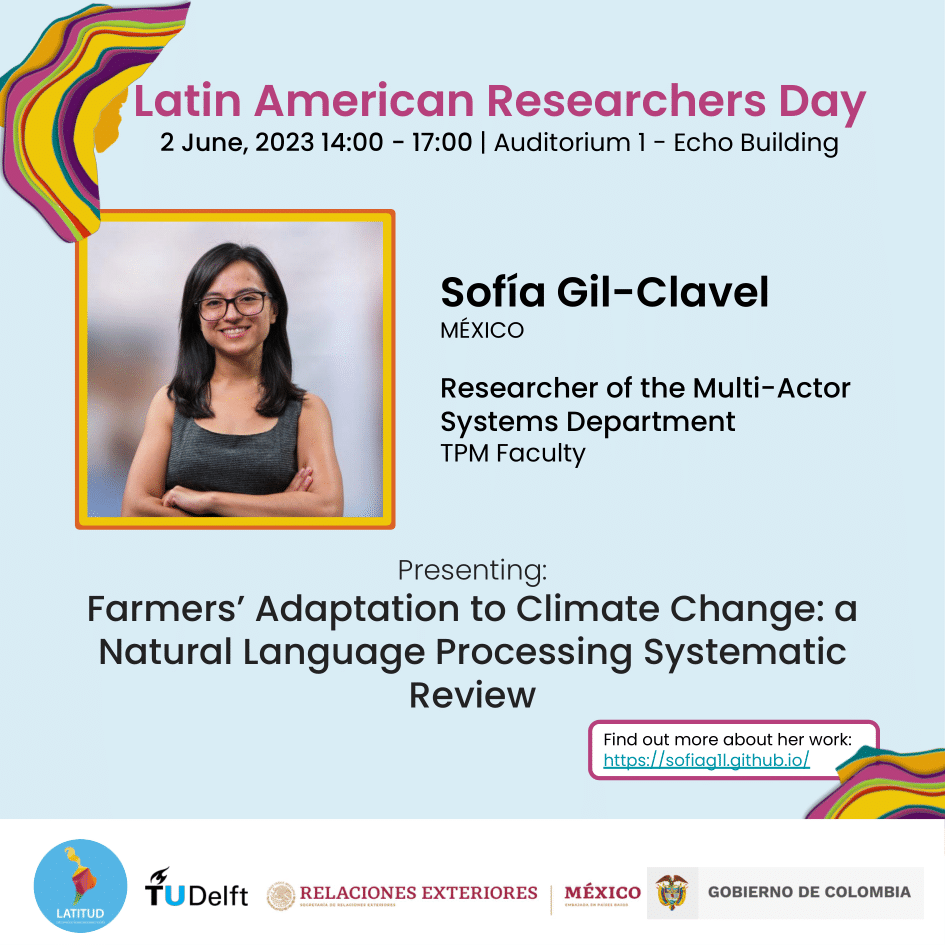 The opportunity to present at the "Latin American Researchers Day" was a valuable experience for me. As researchers, we usually do not have the opportunity to engage with policymakers. Therefore, showing my work to those who could apply it was very pleasant. On the other hand, learning about other Latin Americans' research was very insightful. I shared the stage with researchers working on topics ranging from Water Management to Bioreactors using Stem Cells. All the talks were of incredible quality and relevance. Special thanks to the organizers of this year.
I am certainly looking forward to the next edition of this event. If I remember correctly, in 2024, the host countries will be Brazil and Peru!